Scene 12 – Sunderland Stories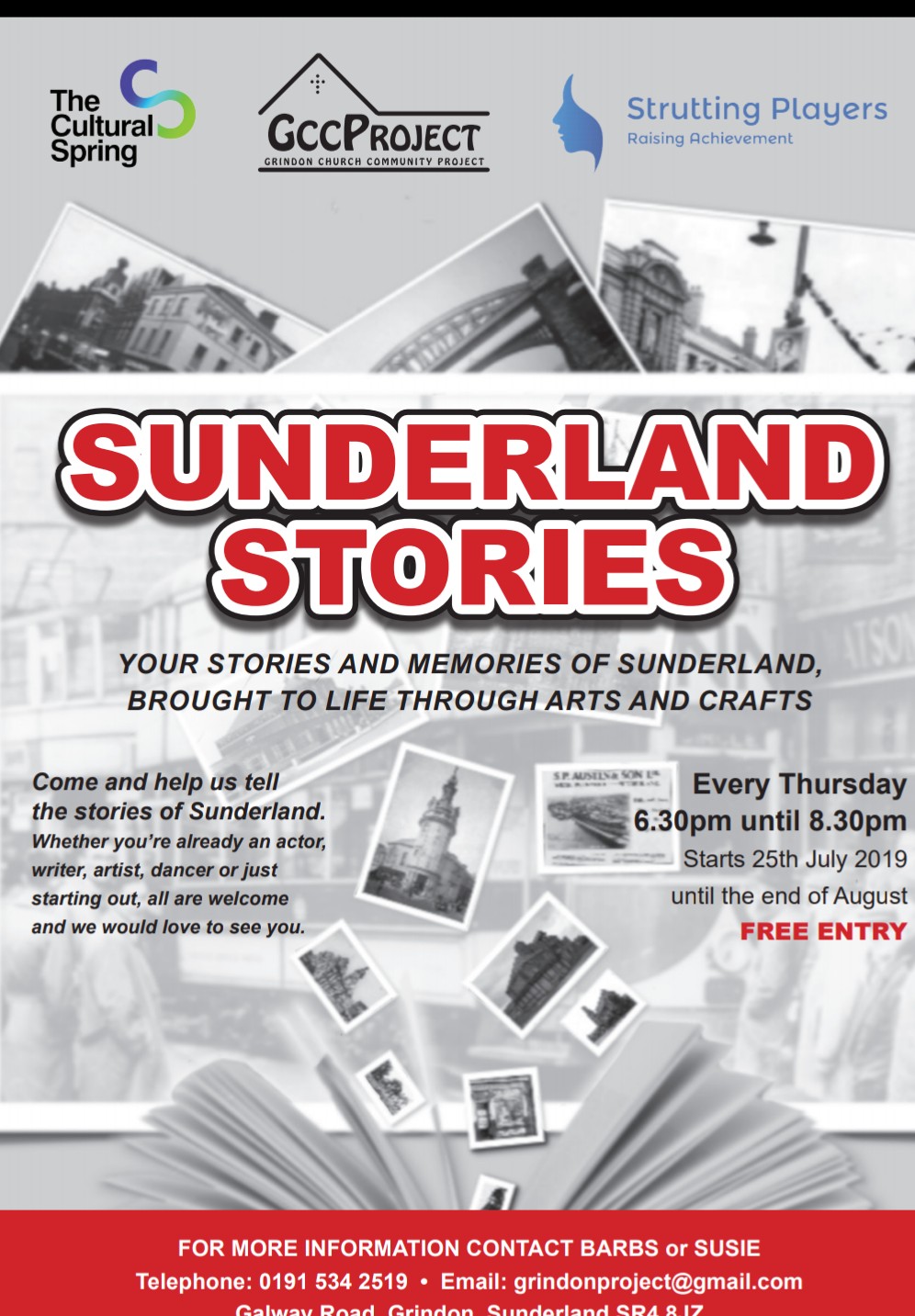 Today's the day!
Strutting Player is delighted to announce the launch of Sunderland Stories tonight!
Tonight, and every Thursday until 29th August, we're inviting the people of Sunderland to come and tell their stories. They could be stories about you, your family, how you came to be in Sunderland at all.
For example, were you a miner, did you work in the shipyards? Have you got local history knowledge? Have you seen the Cauld Lad?
Maybe, you have specific memories of Sunderland at war, or Sid James at Sunderland Empire.
Whatever your story, we want to hear from you.
And how will you be able to tell your stories? We will be running lots of different creative workshops: drama, writing, art, craft, research, or maybe you have a skill to offer.
You can be as guided or independent as you like, but you can definitely be featured in the Living Exhibition on Sunday 1st September.
Come along tonight, 6:30-8:30, Grindon Church Community Project, Galway Square, SR4 8JZ, and we're fully funded, so there's no entry fee!