Policies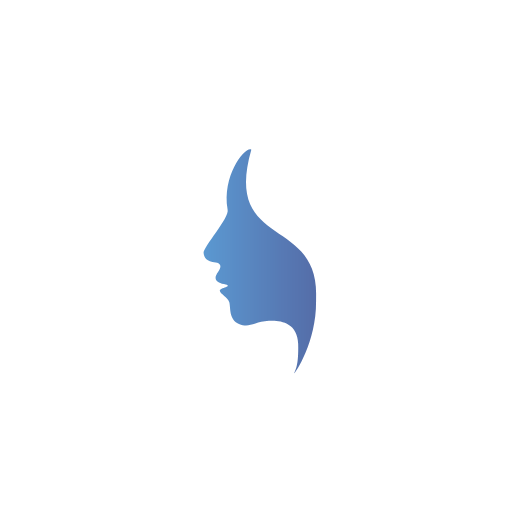 Code of Conduct
Our Code of Conduct is based upon mutual respect and tolerance. Strutting Player is committed to safely having fun, and trying new and positive experiences. We insist that our code is followed at all times.
Staff, whether employed directly, or are sub-contracted in, are expected to behave in a professional manner, which includes but is not exclusive to:
refraining from smoking in front of clients, whether children, young people, or the elderly
refraining from being under the influence of alcohol in front of the client or during working hours
refraining from using abusive or inappropriate language in front of the client, including anything which could be considered prejudiced against race, religion, colour, gender, sexuality
wearing appropriate clothing to age group and activity
never to threaten, intimidate, or abuse a client
not to abuse a position of trust
reporting any safeguarding concerns to the relevant agency/ authority
putting the client's needs first and aiming for a person-centred approach
be accountable by making sure you can answer for your actions or omissions
promote and uphold the privacy, dignity, rights, health and wellbeing of clients and stakeholders
work in collaboration with colleagues to ensure the delivery of high quality, safe and compassionate provision, care and support
communicate in an open, and effective way to promote the health, safety and wellbeing of people who use these services
respect a person's right to confidentiality
uphold and promote equality, diversity and inclusion
Persons will be held accountable for any actions which breach this code, and may expect a deduction in pay or dismissal from the Company.
These rules are to ensure the best experience for client and staff.
Policy last reviewed 27/7/18 by S Flintham
Safeguarding Policy
This policy applies to all staff, including senior managers, paid staff, volunteers, sessional staff, students or anyone working for this organisation.
The purpose of this policy:
to protect children, young people, the elderly who receive the services of Strutting Player
to provide staff and volunteers with overarching principles that guide our approach to safeguarding all clients
Strutting Player believes that a child, young person, or elderly person should never experience abuse of any kind. We have a responsibility to promote the welfare of all clients, whether young or old, and to keep them safe. We are committed to practise in a way that protects them.
Legal Framework
This policy has been drawn up on the basis of law and guidance that seeks to protect children and vulnerable adults, namely:
Children Act 1989
United Convention of the Rights of the Child 1991
Data Protection Act 1998
Human Rights Act 1998
Sexual Offences Act 2003
Children Act 2004
Safeguarding Vulnerable Groups Act 2006
Protection of Freedoms Act 2006
The Care Act 2014
Children and Families Act 2014
Special educational needs and disability (SEND) code of practice 0-25 years – Statutory guidance for organisations which work with and support children and young people who have special educational needs or disabilities; HM Government 2014
Information Sharing: Advice for practitioners providing safeguarding services to children, young people, parents and carers; HM Government 2015
Working together to safeguarding children: a guide to inter-agency working to safeguard and promote the welfare of children; HM Government 2015
We recognise that:
the welfare of the child is paramount, as enshrined in the Children Act 1989
all people, regardless of age, disability, gender reassignment, race, religion or belief, sex or sexual orientation
some children or adults are additionally vulnerable because of the impact of previous experiences, their level of dependency, communication needs or other issues
working in partnership with children, young people, elderly people, their respective parents, carers, and other agencies is essential in promoting welfare.
We will seek to keep children, young people, and elderly people safe by:
valuing them, listening to and respecting them
adopting child and adult protection and safeguarding practices through procedures for all staff
providing effective management for staff through supervision and support
if recruiting staff or sub-contractors, ensuring all necessary checks are made
recording and storing information professionally and securely
using safeguarding procedures to share concern and relevant information with agencies who need to know, and involving stakeholders appropriately
using procedures to manage allegations
creating and maintaining an anti-bullying environment
ensuring that we provide a safe physical environment for our stakeholders by applying health and safety measures in accordance with the law and regulatory guidance
Policy last reviewed 27/7/18 by S Flintham
Privacy and Data Protection Policy
Introduction
We hold personal data about our employees, clients, suppliers and other individuals for a variety of business purposes.
This policy sets out how we seek to protect personal data and ensure that staff and sub-contractors understand the rules governing their use of personal data to which they have access in the course of their work.
Definitions
We use personal data for business purposes, including:
personnel, administrative, financial, regulatory, payroll and business development purposes.
compliance with legal, regulatory and corporate governance obligations
gathering information as part of investigations by regulatory bodies or in connection with legal proceedings or requests
sharing information with other agencies for safeguarding purposes
ensuring business policies are adhered to
operational reasons, such as recording transactions, training and quality control, ensuring the confidentiality of commercially sensitive information, security vetting and DBS checking
investigating complaints
checking references, ensuring safe working practices, monitoring and managing staff and sub-contracters
monitoring staff conduct, disciplinary matters
facilitating communications with stakeholders, including regular and emergency contact
marketing our business
Improving our services
Personal data
Definition – information relating to identifiable individuals, such as job applicants, current and former employees, agency, contract and other staff, clients, and other stakeholders.
Sensitive personal data
Definition – any details about age, SEND, gender, sexuality, race, religion
Reach
This policy applies to all staff and sub-contractors.
This policy supplements our other policies relating to internet and email use. We may supplement or amend this policy by additional policies and guidelines from time to time.
Storage
Data is stored electronically, and is password protected.
Right to request
At any time a client can request any information held by Strutting Player, or ask to be removed from the records.
GDPR
Effective on 25th May 2018.
Equal Opportunities Policy
Strutting Player is committed to achieving equal opportunities, respects and values diversity, and is committed to applying equality of opportunity in all its practices and objective/service delivery with regard to ethnic origin, age, gender, religion or belief, sexual orientation, marital status and disability or any other criterion not relevant to the point at issue.
Strutting Player has overall responsibility for the effective operation of this policy. However, all Committee Members/Trustees volunteers and service users have a duty as part of their involvement with the group/organisation to do everything they can to ensure that the policy works in practice.
Strutting Player will bring to the attention of all volunteers, sub-contractors, and service users the existence of this policy, and will provide such training as is necessary to ensure that the policy is effective and that everyone is aware of it.
Reference to the policy should be included in the contract documents with outside agencies.
Equal Opportunities Policy Implementation
General activities of Strutting Player
As a provider of a service to the community, and service users Strutting Player accepts responsibility to promote equal opportunities and challenge discrimination wherever it occurs. This document sets out the main consequences of this commitment and the action to be taken in order to achieve equal opportunities.
We will actively monitor all activities to ensure that we are serving the needs of all communities and groups.
It is the responsibility of all staff, volunteers, sub-contractors, and service users to ensure that no other member of staff, volunteer, sub-contractor, or service user receives less favourable treatment than another on the grounds of age, ethnic origin, disability, sexual orientation, religion or belief, marital status or gender.
We will encourage our volunteers and the staff of any organisation working with us to take positive steps to ensure that the needs of minority communities and disadvantaged people are met.
We will listen carefully to what people tell us they need from Strutting Playerand do everything in our power and within our resources to ensure their needs are met.
This policy will be reviewed every (three) years or when new legislation requires it.
Physical access
Strutting Player rents premises will request a regular review so that access by committee, staff and users with disabilities can be maintained and improved where necessary.
Recruitment and Employment Practices
It is vitally important that Strutting Player committee members/staff understand the full diversity of their clientele.
As far as it lies within our power we will ensure that our recruitment processes are designed to ensure equal access for all.
All committee or job vacancies will initially be advertised internally to encourage service users and volunteers to apply.
We will design our committee role or job specifications to allow for as wide as possible a range of transferable experience and qualifications to be taken into account.
Application forms will make it clear that life experience as well as formal qualifications and work experience is valid.
During a recruitment process of sub-contractors, Strutting Player will take into account the guidelines set out in Sunderland City Council Equality Scheme 2017-2021.
Strutting Player work force is never likely to be large enough to reflect the full diversity of our users. However, we will do everything we can to ensure that those sub-contractors we do employ share our belief in the value of everyone and reflect that belief in their work.
Policy last reviewd by S Flintham 7th March 2019