Scene 5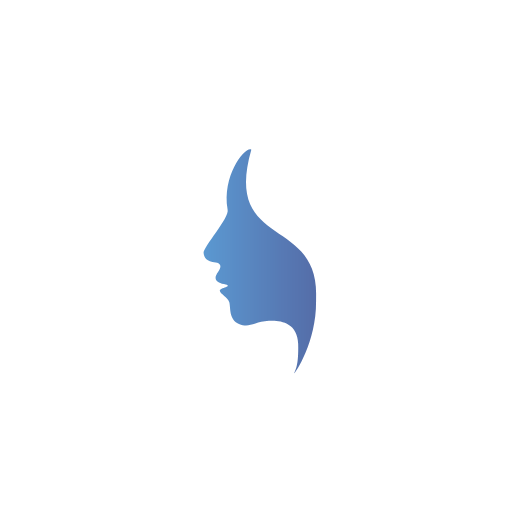 Ofsted … Optimistic?
This is going to be a long one … And I make no apologies!
So, the framework for 2019 Ofsted inspections is making a lot of noise at the moment.
In an article for SecEd[i] Pete Henshaw cited Peter Humphries, Senior HMI for the West Midlands, stating there will now be " 'a real focus on the curriculum' and how well it meets the needs of disadvantaged groups." Chief Inspector, Amanda Spielman, has stipulated a "full, deep, rich education" from the curriculum[ii]. The Key for School Leaders claim Ofsted's representatives as saying that " 'extra-curricular activities' are part of the curriculum".[iii]
So far, so good!
Spielman makes further comments, which should be a delight to a teacher's ears. "exams should exist in the service of the curriculum rather than the other way round" and "for most children, the end of Key Stage 3 is the last time they [pupils] will take art, music, drama or design and technology".[iv]
It gets even more promising in an address to Schools NE, where Spielman admits "it is increasingly apparent that the current model [of inspection] is driving too much workload and much of it falls on the shoulders of classroom teachers."[v]
On the face of it, Spielman seems like a perfectly sensible person. If she didn't, I wouldn't have quoted her at the top of my November newsletter for schools, and to be fair, what she says echoes what a lot of classroom teachers are saying.
However, my first worry is how schools are going to interpret this because regardless of what she says about increased workload, schools will automatically go into panic at the Sound of Ofsted, and because of how things have gone in recent years, will probably, through no fault of their own, misinterpret what's been said.
That's not a criticism of schools, rather a comment on the punitive stance Ofsted seem to have taken in the past.
Furthermore, I worry that schools, because of panic, will suddenly bolt on extra-curricular in order to sate what they perceive to be Ofsted requirements, thereby adding to teachers' workloads.
All of that said, and this is where I'm probably going to be the most controversial, League Tables are still the echelon to which schools aspire. I can absolutely see school leaders trying to weigh up a position in the higher ranks against something deep and profound.
I would say that Ofsted and League Tables are not the same thing. In fact, all League Tables do is create elitism and provide a not particularly accurate picture of success to people who have long since left the education system.
Apologies to the non-Harry Potter people out there, but "The Boy who Lived"[vi] and in whom so many hopes lay, was a bit rubbish at everything until he encountered a broomstick. He broke rules by flying it in the class he was attending, but one teacher saw the potential in his flight, skill, and determination, and helped him to flourish. Yes it's fictional, but is the parallel not there?
I could sound jaded because I remember Ofsted from 2000, not that I'm advocating a return to week-long inspections, and it seems to me, admittedly through the eyes of the past, that there was a focus on "quality of education",[vii] which, by the way, is becoming a new measure, and which has nothing to do with League Table position.
Let's be honest, League Tables don't actually give an accurate picture of a pupil's starting point and/ or the progress they are making; it is simply a ranking.
One thing I'm optimistic about, if somewhat sceptically, is comments about engaging disadvantaged and "lower ability" pupils. [viii]
Too long have these pupils been either put on a path where their contributions don't count, or where the curriculum is restricted, simply to something that has an impression on the League Table. Surely these pupils should be allowed to take subjects where they can shine.
Peter Humphries, HMI for West Midlands, is very clear about teaching to the test with this cohort; I quote, "from a disadvantaged pupil's point of view, if all you get is teaching to the test and a focus on examinations, you can see how that might affect and disadvantage you." [ix]
In recent years, the Arts have disappeared, or as may as well have, from the curriculum, and yet these seem to be the subjects where the disadvantaged, disenfranchised, and so-called lower ability have excelled. And before anyone starts talking about 'Soft Skills', I would like to point the in the direction of an article referencing Mozilla, that actually condemns the lack Humanities and humanity in the curriculum, because it makes for repeated ideas.[x]
The sceptic in me wants to see these current Ofsted guidelines as lip service, however, I have to confess to being excited about what they could mean. I only hope schools interpret them, not as punitive measures with which to be whipped, but as an opportunity to embrace all aspects of what education, learning, and knowledge actually mean.
For my part, and this will come as no surprise, I 100% advocate creativity in the curriculum, which doesn't mean Drama, Theatre Studies, or Performing Arts should be incorporated into every aspect of school life, but there is definitely scope to learn from these areas, and let's not forget Music and Art, in order to engage that disadvantaged, disenfranchised, lower-ability cohort into areas which may have hitherto seemed inaccessible.
I appreciate that not everything I've said in this blog is universal, and I welcome comments, and in particular, I encourage suggestions of what should be included in the school curriculum that currently is not.
And yes, Quidditch counts!
[i] Henshaw, P. More details emerge ahead of new inspection framework. June 2018. http://www.sec-ed.co.uk/news/more-details-emerge-ahead-of-new-inspection-framework/
[ii] Sic
[iii] Anon. Ofsted: what to expect from the 2019 framework. The Key for School Leaders, Aug 2018. https://schoolleaders.thekeysupport.com/school-evaluation-and-improvement/inspection/after-inspection/ofsted-what-expect-2019-inspection-framework/?marker=full-search-q-ofsted+framework+2019-result-1&unlock=5
[iv] Bloom, Adi. Ofsted: Why reading for fun is being cut and other curriculum findings. October 2017, TES. https://www.tes.com/news/ofsted-why-reading-fun-being-cut-and-6-other-curriculum-findings
[v] Ofsted and Spielman, A. HMCI's commentary recent primary and secondary curriculum research. October 2017, gov.uk https://www.gov.uk/government/speeches/hmcis-commentary-october-2017
[vi] Rowling, J K. Harry Potter and the Philosopher's Stone. 1997, Bloomsbury.
[vii] Roberts, John. Exclusive: Ofsted set to scrap teaching and learning grade. August 2018, TES. https://www.tes.com/news/exclusive-ofsted-set-scrap-teaching-and-learning-grade
[viii] The Key/ TES
[ix] SecEd
[x]Ofsted and Spielman, A. Amanda Spielman speech to SCHOOLS NorthEast summit. October 2018. Gov.uk. www.gov.uk/government/speeches/amanda-spielman-speeches-to-the-schoolsnortheast-summit